SHIS has become more involved in the crucial service of education. Their mission is to lift many out of the trap of poverty through education and to give poor children the chance to define their own destinies.
GIRLS' ACADEMY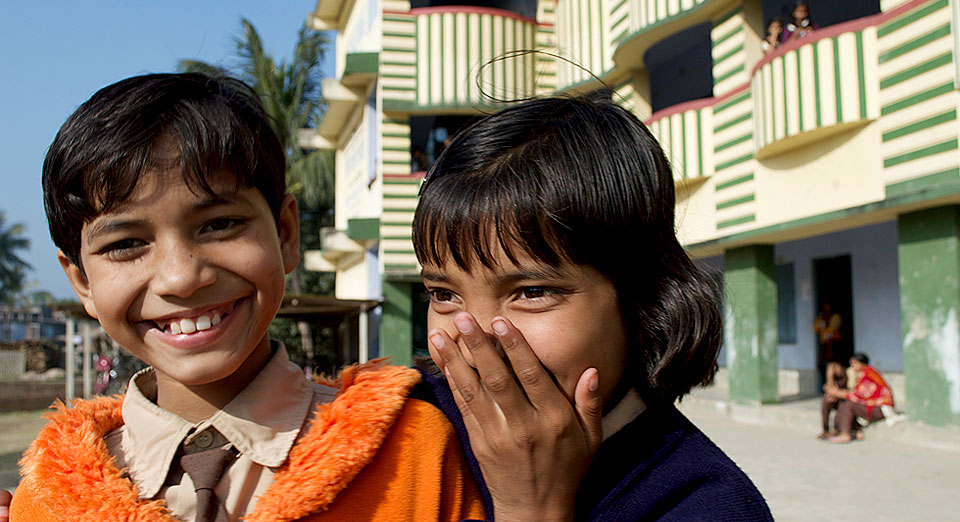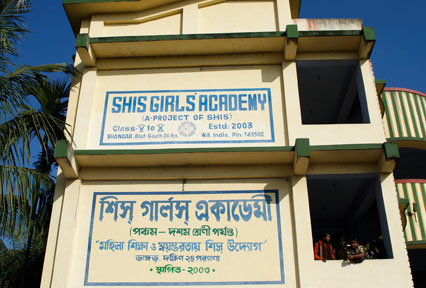 SHIS Girls' Academy was formed to provide free and quality education to underprivileged girls, whose parents are not literate or cannot not afford to give them education.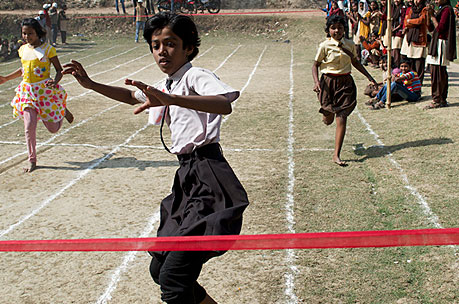 Sports Day at the Girls' Academy
---
SHIS Girls' Academy was inaugurated in 2004. Costs of running the academy are mainly funded by Dr. Joachim Hacker of Germany and SARI of France. They have given girls the chance to be educated, to grow up and be capable. It has made a tremendous socio-economic impact in the community, in general and in the lives of the girls in particular.
Girls are taught about matters like marriage after attaining legal age, safe motherhood, and prevention of birth of low weight children, self-sustenance of girls through employment, gender equity, proper health and sanitary habits.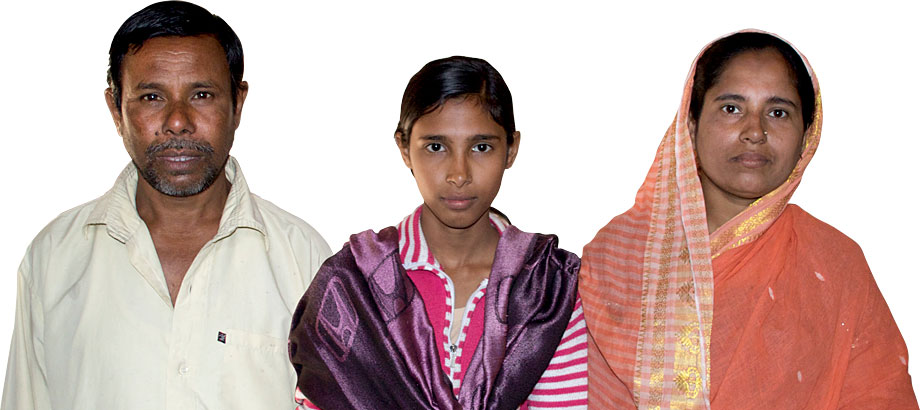 Jesmina Pardin with her parents
Jesmina Pardin is a student at the Girls' Academy. She is fifteen years old, the eldest of her siblings and the only one recieving secondary education. To get to school she has to travel over an hour by rickshaw or minibus.
Her father works on one of many fish farms along the tributaries of the Ganges. The family can live on his income but Jesmina is very lucky to recieve a proper education. One which cannot be afforded to her siblings. She would like to continue to further education and to study medicine.
---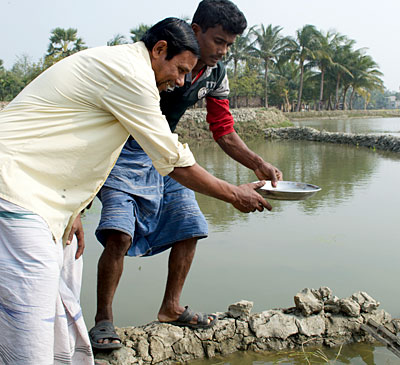 SHISHU BIKASH
ACADEMY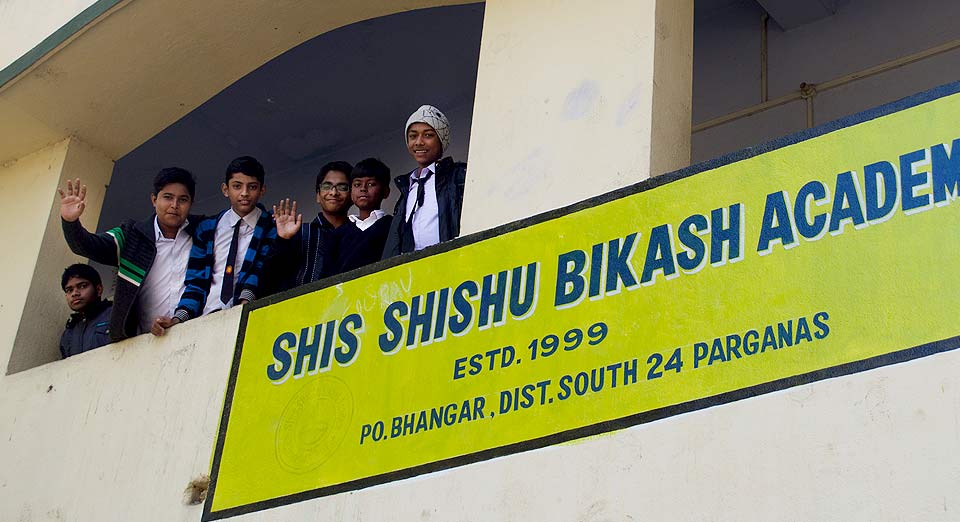 Shishu Bikash school for boys was founded on 28th April 1999 on an integrated curriculum which is designed to enhance physical, emotional, cognitive, and social growth.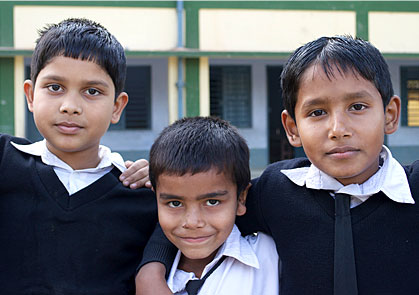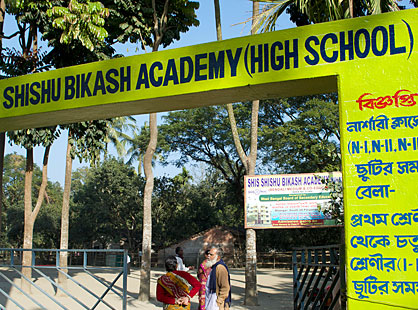 ---
Students are encouraged to explore, experiment, and experience developmentally appropriate activities. The main objective of ShishuBikash Academy is to enhance the capacity of rural children, who can't afford quality education for their mental, cultural and physical development and for exploring their talents for innovation.
The academy also runs a children's library and participates in programmes in educational forums. The school has a three-storied hostel for accommodation of boys from distant parts.
DEAF AND DUMB
SCHOOL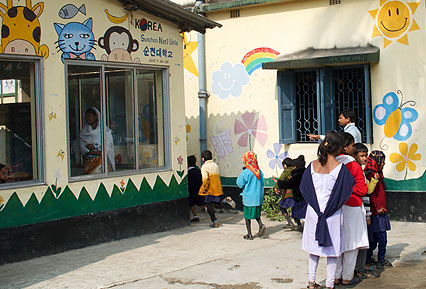 M.A. Wohab was moved by the plight of disabled children from deprived backgrounds. He initiated the Deaf & Dumb School which provides them with essential skills.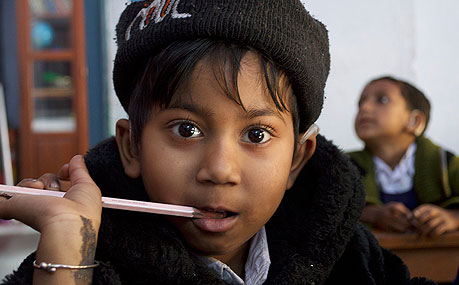 ---
Today there are some 90 children in classes from ages 6 to 16. Speech therapy is given to each child individually. Regular counselling sessions are held to enlighten guardians about the right attitude and scientific method of treatment of hearing impaired children.
The training is conducted by experts, vocational trainings are also organized for the hearing impaired children, mainly in the field of tailoring. Children commute to and from their homes in two SHIS vehicles donated by Dr. Helgo of Germany.